Membership of
Dancing School
General
To become a member of the Dancing School.
Younger children should be:
1. At least 3 years old.
2. Toilet trained.
3. Able to stay in class by themselves.
All ages welcome. No previous experience required. All classes are catered to match the pupil's abilities.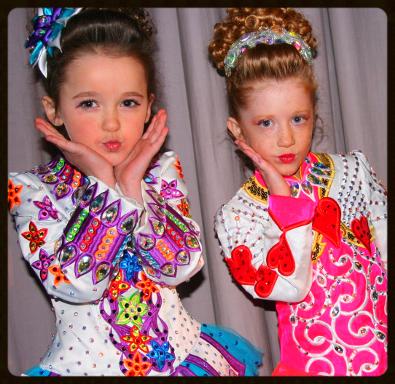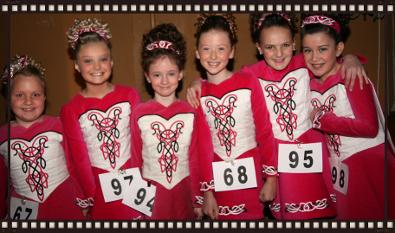 Due to Child Protection Policy we do not encourage parents, friends or visitors to stay in classes while pupils are being tutored making this a safer environment for your child.
Registration of pupils is welcome ALL YEAR ROUND.
At first dancing class each individual child will receive a registration form regarding medical and contact details also rules and regulations of school. This must be returned by next class.
The aim of the Dancing School is to encourage children to enjoy the art of Irish Dancing up to what ever level they wish to take it. ie enjoyment or competitive levels
Uniform
There is a uniform for practice and competition.
T-shirts, shorts, Hoodies etc are available for practice classes. They are not compulsory. Pumps and Heavy Shoes are available from the dance teachers. Teachers will advise you of what to get.
Dancing costumes
You will be advised when to obtain a costume when your child is ready to compete.Costumes are made by the school dressmaker.
Please feel free to contact us if you require any further information regarding the Dancing School.
Contact numbers and details can be found below:
For more details contact Kerry Jordan Email: jordanacademyofdance@hotmail.co.uk
Telephone: 0799 9859 139